Monday, Tuesday, Wednesday, Thursday, Friday -- 03:00 PM - 07:00 PM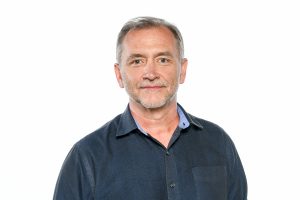 Kevin is a broadcast veteran having worked in many capacities with stations across America, mostly with Country radio. Kevin's first Program Director's title was with WKXC in Augusta, Georgia in 1989. The station had just made the switch to the Country format and under Kevin's direction the station became and remains the market leader. He has since served as Program Director and/or Operations manager in several markets including WKHK – 'K95' in Richmond, Virginia, WKKT – 96.9 'Kat Country' in Charlotte, North Carolina, and WSM FM – 95.5 'The Wolf.' In 2003 he teamed with newly formed ADX Communications in Pensacola, Florida to build and launch WYCT FM. From plans on a cardboard table a tower was built and began broadcasting on November 23rd. The station is now the Gulf Coast ratings and revenue leader with several community service accolades and awards including the Crystal and Service to America awards from the National Association of Broadcasters and Radio Station of the Year from the Academy of Country Music in 2005, 2008 and 2010.
Kevin and his wife Taska have an adult son who lives in NYC.