Monday, Tuesday, Wednesday, Thursday, Friday -- 10:00 AM - 03:00 PM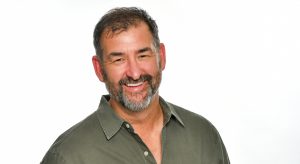 Paul's Mom and Dad were both in the radio business and brought him up loving being on the air, so you could say he was born to be on Q100.3! He has worked with some of the best radio stations in the nation. Paul plays the most music on the radio everyday with the 100 Minute Music Marathon to start the day and hosts Café Q from Noon till 1:00 pm.
Paul lives in a 100+ year old house in Sevierville with the two loves of his life, his wife Summer and their little girl Immi, and spends a lot of his free time keeping varmints away from his chickens.