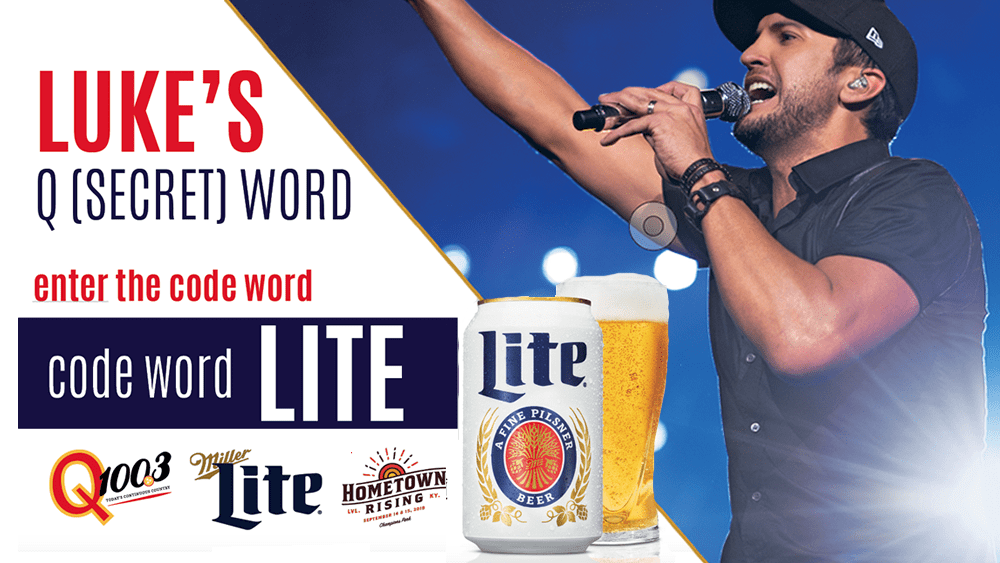 We've teamed up with Cherokee Distributing and Miller Lite and are sending you to see Luke Bryan at the Hometown Rising Festival!
Head to a participating Miller Lite grocery store or convenience store and find Luke's Secret Word and enter it below to get qualified.
Food City
9565 Middlebrook Pike
Food City
7202 Maynardville Pike
Wal-Mart Supercenter – Halls
7550 Norris Fwy.
Walmart Supercenter – Walker Springs
8445 Walbrook Dr.
Kroger – Fountain City
5201 N. Broadway St.
Kroger – Middlebrook
9161 Middlebrook Pike